Offshore Oil & Gas
Flex-Ability
For nearly 20 years Tacten crews have worked under-decks and in difficult areas on offshore installations. We provide integrated, maintenance and repair services to the offshore oil and gas Industry with the focus on finding a more efficient way to get tasks done.
Our skilled technicians are highly trained and certified. When working at height our teams are able to safely reach the most difficult to access locations found onboard your platform and carry out all required tasks, safely and efficiently.
Integrated industrial services are most beneficial when seen from a cost/time perspective. Our technicians understand the stringent requirements for safety in the offshore industry and are capable of performing all your planned maintenance tasks, as well as address many other ad-hoc situations that may arise throughout the rig or platform.
Our smaller crews of highly trained, multi-disciplined technicians take up minimal bunk and valuable deck space better left for operations requirements.
Some of our expertise and capabilities in this segment include, but are not limited to, the following:
Asset integrity management
Internal and external leg work
Riser installation
Flare tip removal
Topside maintenance
Asset integrity management
Inspection maintenance and repair
Electrical and piping systems installation
Cleaning and gauging anchor chains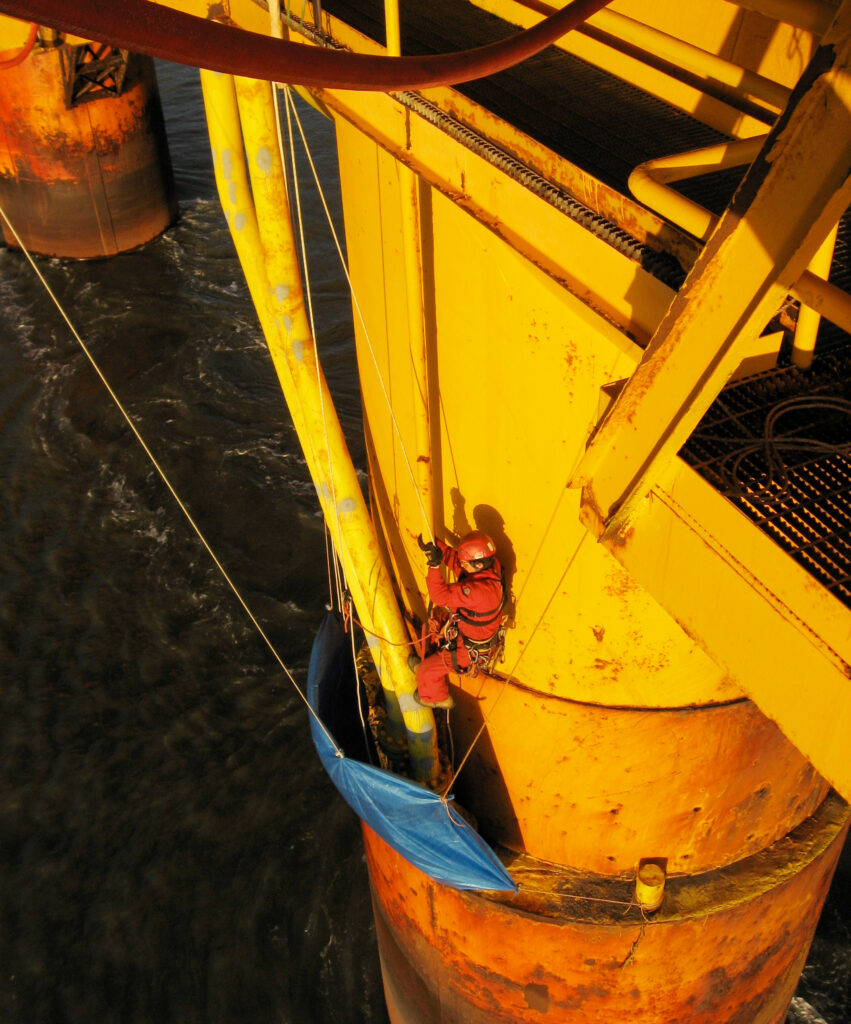 As outlined on our general industry page, the following projects are also within our scope for offshore oil and gas customers:
Asbestos abatement
Rope access solutions
Asset installation
– sluice spools, fibre optic cable, flare tip, etc.
Confined space
– rescue services, inspection, maintenance, support for other contractors
Fall arrest and restraint equipment installation
General maintenance / operations assistance
Rescue training
Shut down / turnaround support
We would love to speak with you about your requirements and projects. Please contact us at info@tacten.ca.