Power Generation
Maneuver-Ability
Tacten provides integrated industrial services to thermal, hydro, gas, wind turbine and nuclear power generating sectors by utilizing highly trained tradesmen focussed on work and access methods that drive efficiency.
Our ability to get to those areas traditionally seen as inaccessible, or too costly repair, provides the power generation industry with immediate cost savings and the ability to perform critical path work in a much shorter time.
From penstocks to industrial chimney stacks, boilers, FGD's and SCR's, our certified technicians are able to provide you with the results you need to achieve in a timely fashion.
Our methods are safe and our workmanship is guaranteed.
Some of our expertise and capabilities in the power generation segment include, but are not limited to, the following:
Power Generation – Fossil Fuel

Boiler deslagging
FGD maintenance
SCR repairs and maintenance
Piping systems installation
Expansion joint repairs
Coal bunker inspection and repairs
Refractory repairs

Stack inspection and repairs
Acoustic emission systems installation
Spring can/hanger maintenance and installation



Power Generation – Wind

Blade inspection and repair
Internal and external cleaning
Coatings repairs
Power Generation – Hydro

Penstock inspections and repairs
Concrete repairs
De-vegetation
Geotechnical work (slope stabilization, scaling, trimming, pinning)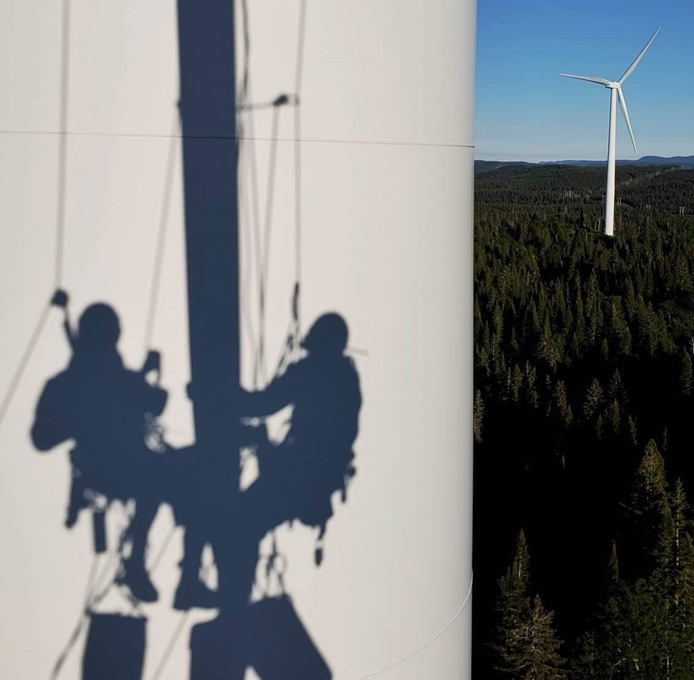 Power Generation – Nuclear

EPRIS concrete inspection
Instrumentation installation and maintenance
Vacuum tower inspection and maintenance
As outlined on our general industry page, the following projects are also within our scope for power generation customers:
Asbestos abatement
Rope access solutions
Insulation removal
Asset installation
– sluice spools, fibre optic cable, flare tip, etc.
Confined space
– rescue services, inspection, maintenance, support for other contractors
Fall arrest and restraint equipment installation
General maintenance / operations assistance
Rescue training
Shut down / turnaround support
We would love to speak with you about your requirements and projects. Please contact us at info@tacten.ca.